Rent to Own Mortgage Solutions
Get on the Path to Financial Freedom!

Rent-to-Own a home in Ontario.
A great option for people across Ontario.
Yes I am interested in learning more about Rent-to-Own Mortgages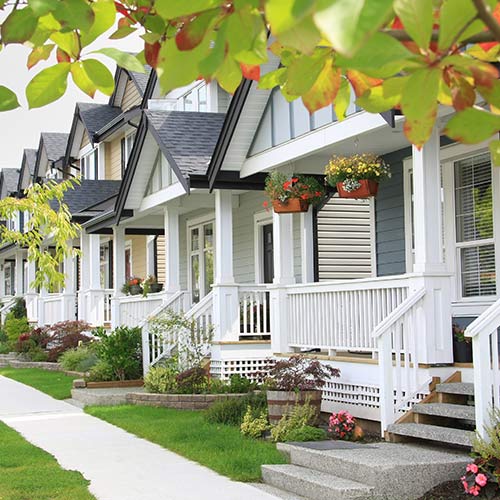 How does the Rent-to-Own Program Work?
With today's home prices going through the roof in many city centers across Ontario, it can be really tough for the average person in Ontario to be able to afford a home. Being able to afford the listing price of a home has proven to be out-of-reach for many hard-working people across the province.
A rent-to-own arrangement is one in which you pay rent every month to the property owner, just like you would as a tenant. However, with a rent-to-own program, a portion of the rent you pay goes towards your down payment for the purchase when you buy the home down the line. In Ontario, a rent-to-own program gives you the opportunity to grow your down payment while living in the home as if it was your own.
Rent-to-own programs in Ontario offer homebuyers the chance to be proactive in their purchasing endeavours and take steps to become homeowners despite many obstacles that may have prevented them from buying the conventional way. Poor credit and insufficient funds for a down payment do not have to be hurdles that prevent you from finally having your name on the title of a property.
Islamic Financing on homes in Ontario
We offer Islamic Financing on homes through the Rent-to-Own Program. Our Halal Mortgages comply with Sharia Law (Islamic Law) and provide additional flexibility and convenience compared to non-Islamic mortgages. Halal Mortgages allow you to build equity right away while enjoying the freedom and benefits of owning a home even before you have the funds to purchase.
Local Ontario Cities We Serve
We can provide mortgage services to anyone in the province of Ontario including...
Buckhorn
Havelock
Kawartha Lakes
Cobourg
Campbellford
Marmora
Lakefield
Rice Lake Area
Lake Scugog Area
and cities near you!
.. And all areas across Ontario
Get approved for your next mortgage!